SIRIUS EVOLUTION 2023
The perfect balance between technological innovation and aesthetic feasibility
In recent years, Sirius has concentrated its resources on the search for the perfect balance between technological innovation, technical and aesthetic feasibility to conceive new ideas capable of sensing people's dreams and needs and transforming them into innovative, beautiful and easy-to-use products.
The innovative SUPERNOVA AUTOMATIC ceiling hood, equipped with the patented SystemAIS (Artificial Intelligence System), that through the synergy of technologically advanced sensors and electronic devices allows an autonomous and automatic operation of product and a completely independent from the kind of hob you use.

As you start cooking, the range hood autonomously activates and adjusts the suction power, by detecting constantly both the temperature and air quality while cooking.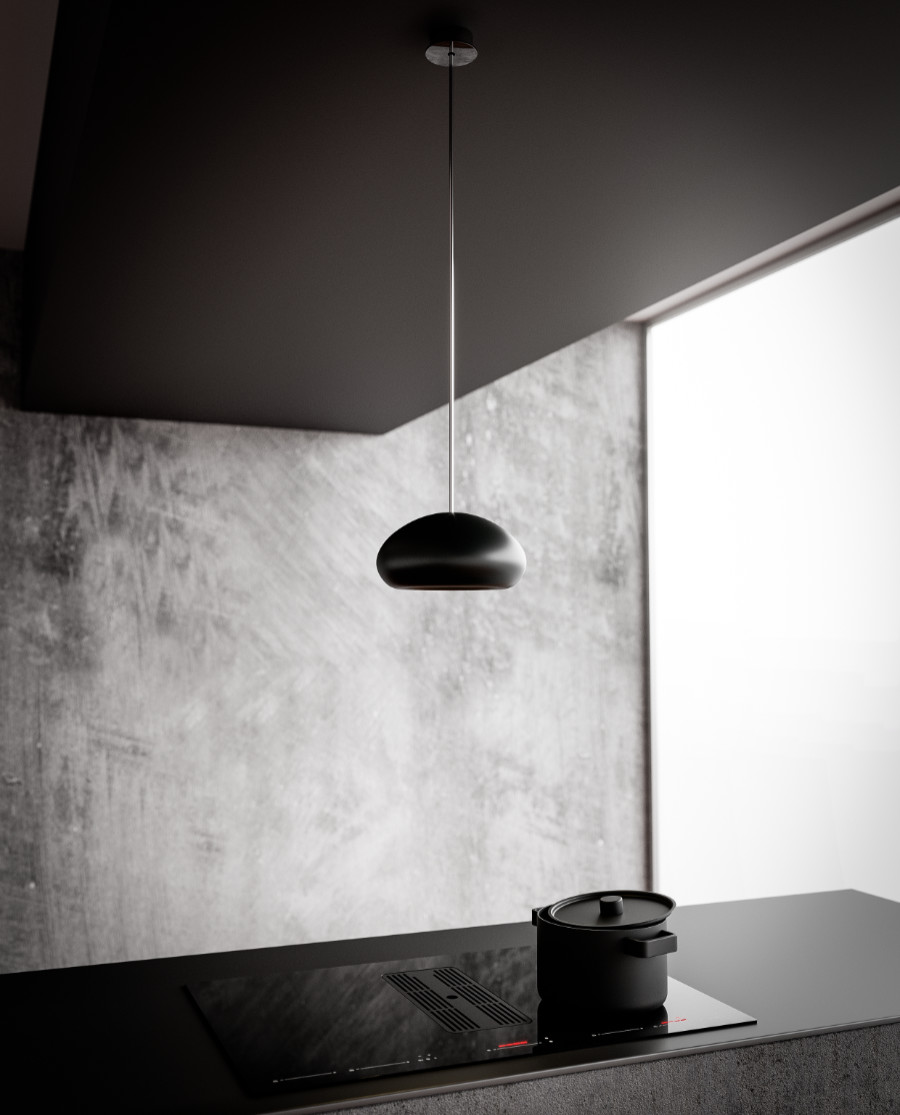 SENSE is a ceramic lamp that can be combined with Synthesis venting hob.

Through sensors and electronically advanced devices, it detects air quality and the temperature produced while cooking, automatically activating the suction of the vented induction hob.
Presented in the ARROW and JEEG models, the new patented purification system S.A.M.S. (Sirius Air Management System), thanks to which the hood can be installed in ducting version,thus allowing fumes to go out of the house through a ducting system. At the end of cooking or when the air quality detected is bad, through the specific button on the touch control, the hood starz working as purifier.

Then, the filtered and purified air go back to the domestic environment. Pure air, energy saving and maximum efficiency.
The new Symphony and Nemesis island hoods, equipped with the new Anti-drop system that completely eliminates the appearance of condensation and drops usually generated by cooking vapors using an induction hob Symphony is a filtering island hood in matt black finish and with smoked glass shelves. The width of the functional structure is 90 cm. You can add a further element made up of shelves, thus reaching a maximum width of 180 cm.
Symphony is in filtering version: thanks to the high efficiency carbon filter, it guarantees a perfect exhaustion of cooking odors.
Nemesi is a new island hood in matt black finish and with smoked glass elements.
The presence of the chimney and supporting brackets to the ceiling allow this product, with important dimensions (120 cm length + 60 cm width) to characterize the kitchen environment with its lightness and elegance.
Inside Out is a ceiling hood equipped with advanced technologies and characterised by minimallines and extreme attention to details.This is the perfect synthesis between aesthetics, efficiency and functionality.