SIRIUS FOR THE ENVIRONMENT
Since 1996 Sirius chooses 'sustainable' packaging.
For Sirius, care and protection of the environment have been essential elements of its corporate philosophy since its foundation. This is why Sirius packaging is made entirely of cardboard and wood, reducing the use of plastics to a minimum.
Sirius was one of the first companies to perceive the need to reduce the use of plastic and to eliminate polystyrene components, devising packaging that is sustainable and at the same time able to perfectly safeguard our hoods from transport damage, even over very long distances. We believe it is important to consider the environmental impact, without neglecting that packaging is an essential tool for protecting our products.


Packaging is a problem if it is made from non-recyclable materials that end up as waste, negatively impacting the ecosystem due to its difficulty in disposal. This is why Sirius felt it was its duty to make conscious choices to reduce the impact its packaging can have on the environment.
Sirius' concept of 'sustainability' is based not only on an environmental objective, but also on an economic-social one; packaging is in fact a pivotal element of the brand identity. One of its functions is to convey confidence to Sirius customers, to convey high quality and care for the product.
THE CARDBOARD
Cardboard is one of the most resource-efficient materials available, made of biodegradable and easily recyclable components from renewable plant sources. The packaging of each Sirius hood is made entirely of recyclable cardboard, containing between 80 and 100 per cent recycled content.
THE WOOD
Sirius also makes use of wood for its packaging, which brings both ecological and economic benefits. It is in fact a completely recyclable material with a practically infinite life cycle.
Sirius uses the Pallet for international shipments where greater stability of the hoods is required during movement. It also provides greater convenience for loading and unloading goods.
Wooden crates, on the other hand, are mainly used to transport smaller products, small quantities of goods or samples and are an ideal type of packaging for air shipments.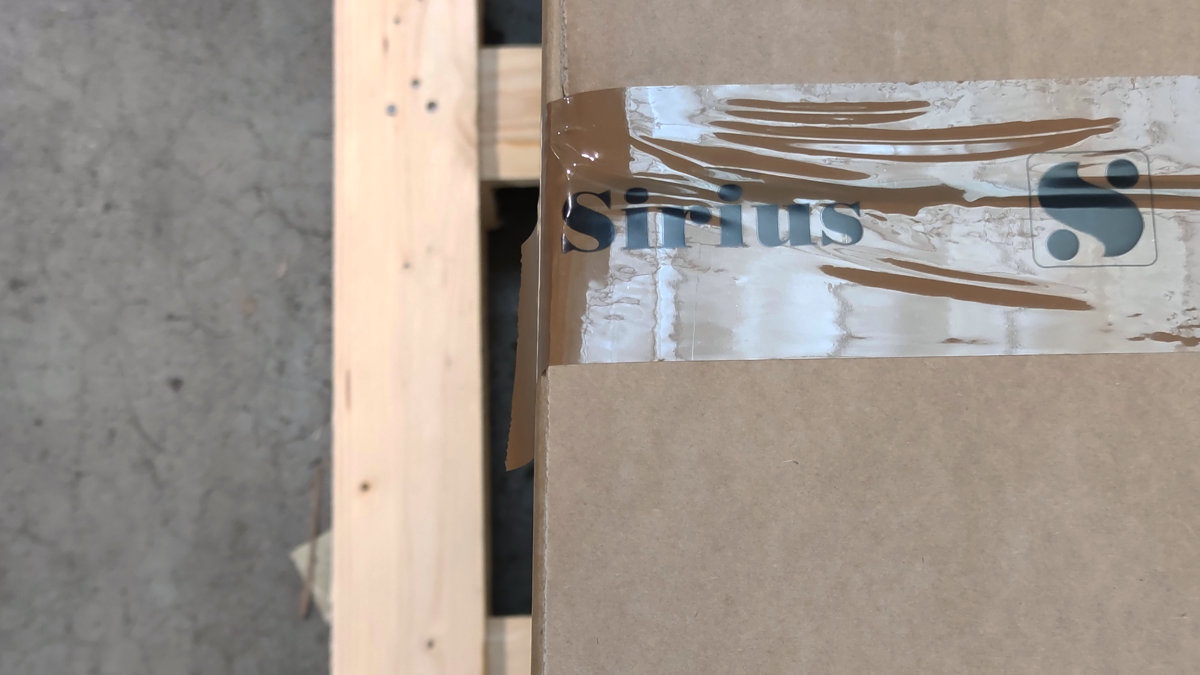 Following the choices made in 1996, Sirius has established a dialogue with its raw material suppliers in order to create a supply chain that is in line with current regulations on restricting the use of harmful substances (REACH regulation; the RoHS directive; the 'POPs' regulation and the Packaging and Packaging Waste directive) and with our desire to DO BUSINESS while protecting the environment as much as possible.