SIRIUS ANTI-DROP
New technology suitable for hoods installed in kitchens with induction hobs.
One of the most frequent problems in the kitchen is condensation due to too much humidity.
Boiling a pan of water, for example, causes the air to become charged with moisture and, on contact with a cooler surface such as the cooker hood, condense into droplets that fall onto the hob. This problem becomes even more apparent when using induction hobs.
Symphony
Unlike the traditional cooker, the induction hob does not heat the air around the pan, as the heat is produced directly at the bottom of the pan and from there transmitted directly to the food.
The steam is particularly "heavy" and struggles to rise, which is why the traditional cooker hood cannot suck it in properly. The steam therefore remains in the room and tends to condense on tiles, wall units and on the cooker hood itself.
This is due to the creation of a temperature difference between the hot air produced by cooking and the cooler surfaces that the steam encounters.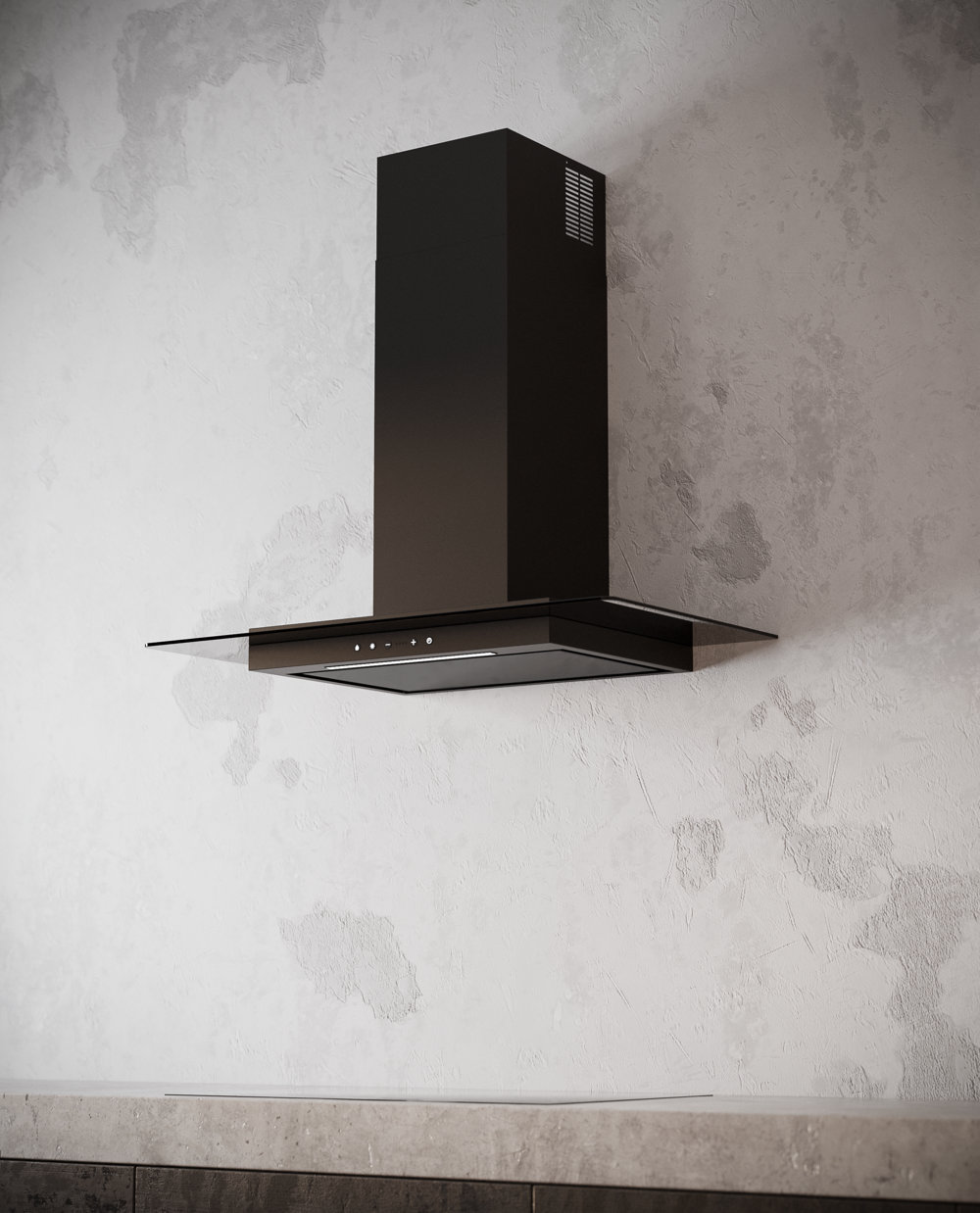 Tikal
Sirius has studied an innovative anti-drop system, using thermal resistances inserted inside the suction panels, in glass or stainless steel depending on the model, which heat the surface of the hood that comes into contact with the steam coming from the induction hob, definitively eliminating the creation of condensation, and therefore the formation of drops of water that fall onto the hob.
The Sirius range offers several models equipped with an anti-drop system. Come and discover them all.